Contribute to improved cardiac arrest treatment in the mountains!
The Institute of Mountain Emergency Medicine of Eurac Research is looking for volunteers with a valid BLS-D (Basic Life Support – Defibrillator) certificate to participate in a research project involving automated external defibrillator (AED) delivery with drones. The aim is to determine whether this could lead to a faster initiation of defibrillation and enable a better chance of surviving cardiac arrest in mountainous areas.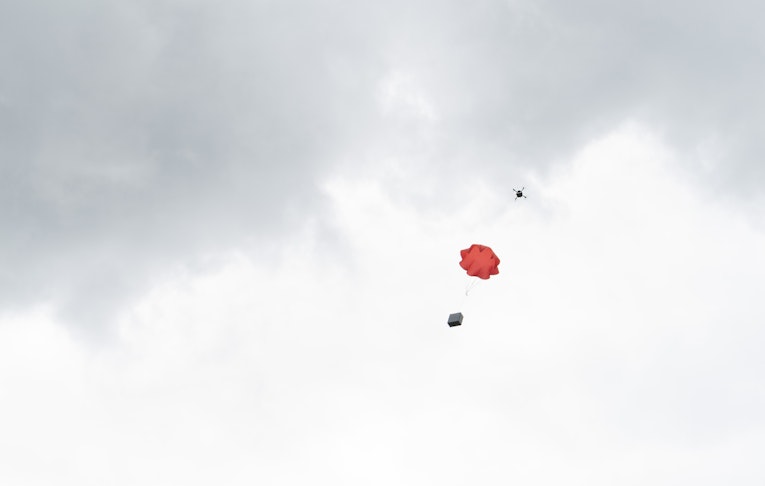 © Eurac Research | Annelie Bortolotti
How? Volunteers will retrieve an AED from a drone delivered package and compare this with the on-foot retrieval a public access AED situated nearby.
Who? Healthy adults with a valid BLS-D certificate
When? 10 or 11 October, the activity requires that volunteers are present for half the day. Or 5 or 6 December the activity requires that volunteers are present for half the day.
Where? October: Lago di Braies / Pragser Wildsee (BZ)
                December: Plan des Corones / Kronplatz (BZ)
Expenses? We will cover travel costs, provide lunch, and insurance during the study.
For further details and how to contact the research team, please read the attached flyer.
If you are interested in participating in future studies, please subscribe to our newsletter by selecting "Interested in participating in clinical studies".
To monitor ongoing volunteer research, please consult this page.
In order to give you a better service this site uses technical cookies. Additionally third party cookies are used for embedded content. If you decline, you will not see content from third parties (such as Youtube videos or Facebook/Twitter content). Privacy policy